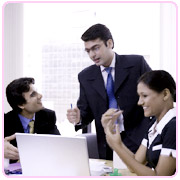 Incepted in 1990, we at MK Incorporation are a manufacturing & exporting high quality & hygienic paper soap, liquid toilet cleaner, glass cleaner, air fresheners, hand wash gels and related products to the global buyers. We are a leading manufacturer of high quality paper soaps in Southern Asia and our products are labeled as
"WONDER FRESH"
.
We are the sole suppliers of soap strips to Western Railways.
We are also proud to mention that we are well acknowledged in the International Toiletries Market as
supplier of soap strips & allied products to W.H.O. & U.N.I.C.E.F.